This one is much less exciting, but I digress!

I am in LOVE with the new mascara i've been using and I wanted to share.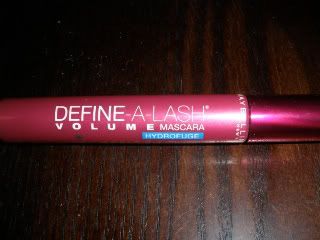 Maybelline's Define a Lash Mascara (waterproof in black) is absolutely fabulous. I am one for length vs. volume when it comes to mascara, so I was ecstatic to see that this pretty pink tube and wand took my eyes from blah to: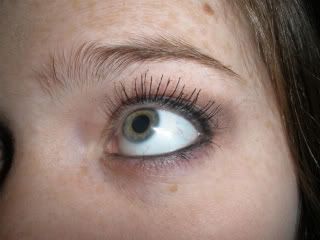 I like it alot. They also have a regular (non-waterproof) version that I like, but fades and runs really quickly. I bought this at Wal-Mart for $6.49 and it's been worth every penny! Pretty!

Anyway, last night really was fun. I cooked and we ate, and Keith and I had a blast. We watched some tivo afterwards. I think 29 will be a weird age to turn. It's on the cusp! Keith is handling it pretty well, though. Tomorrow night we'll eat with his family and celebrate some more. I am so lucky to have such a funny, smart, caring boyfriend!